Feature image by Federico Wengi (federico@pauaventures.com)
We have recently seen an explosion of tools and platforms in the remote work (WFH) space.
Here is a blog post that contains every single market map we have come across. We will continue to keep this blog post updated with new market maps we see and if you come across one we haven't included, please let me know on Twitter @arjmahadevan! I'm also documenting all the maps I come across in this thread on Twitter as well.
Remote Work (WFH) Tech Landscape
By: Federico Wengi (Source)
Remote Work Market Map
By: Elaine Zelby (Source)
The 'Verticalization' of Zoom
By: JJ Oslund (Source)
Mapping "The Future of Work" Startup ecosystem
By: Pietro Invernizzi (Source)
Out of Office: 65+ Startups Helping You Work From Home
By: CBinsights (Source)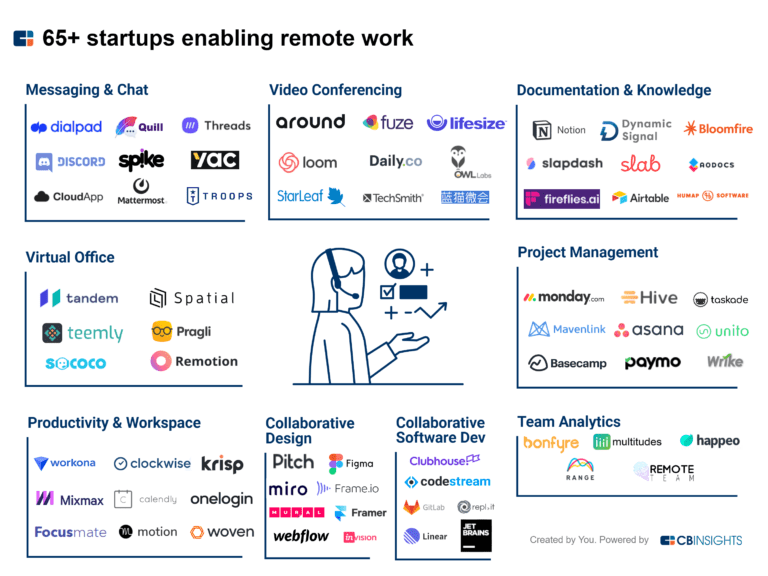 The Ultimate Remote Work Tools Landscape
By: Holloway (Source)
Remote Work Market Map
By: Joe Blair (Source)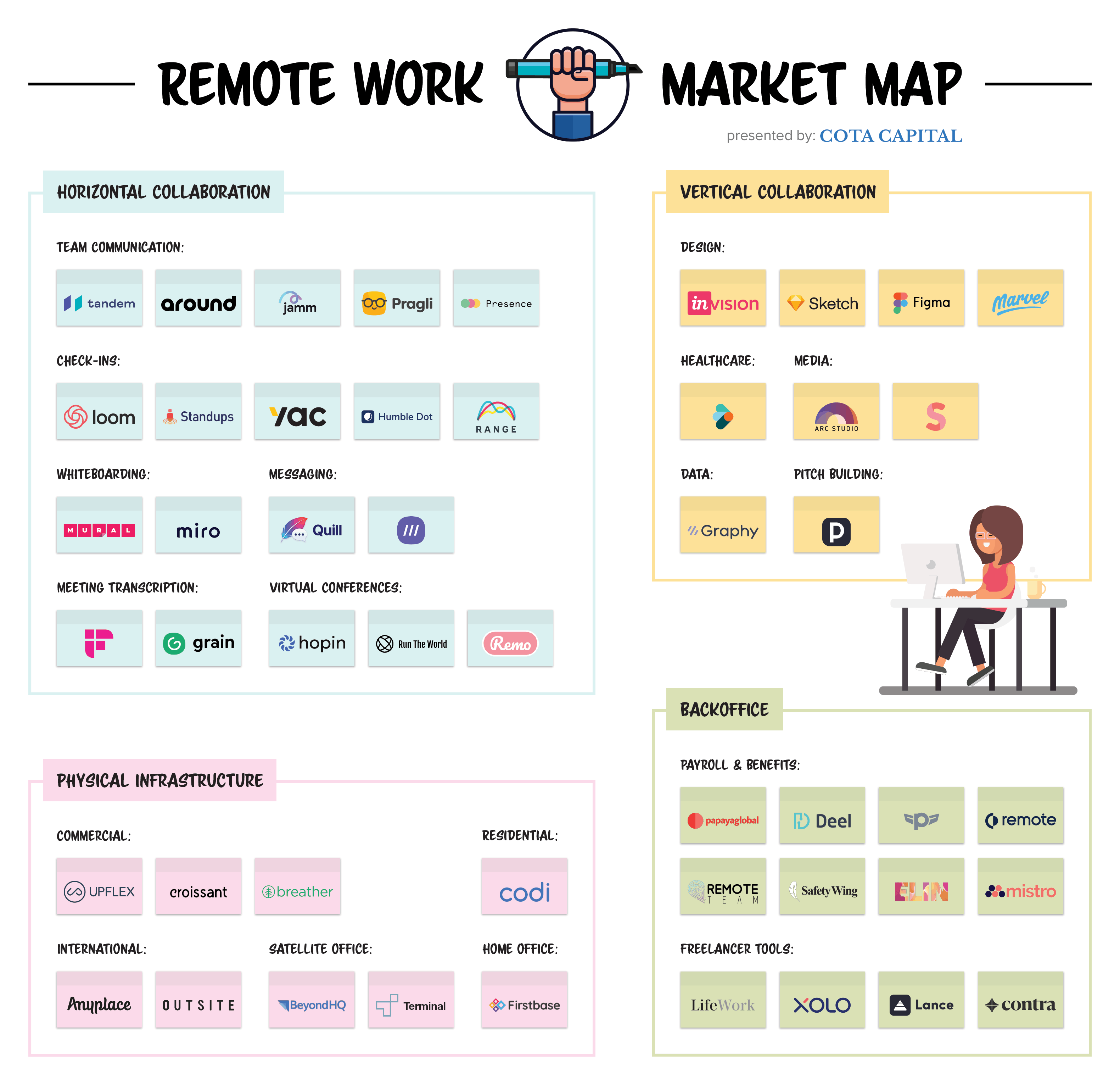 The Remote Distributed Teams Landscape
By: Turing (Source)